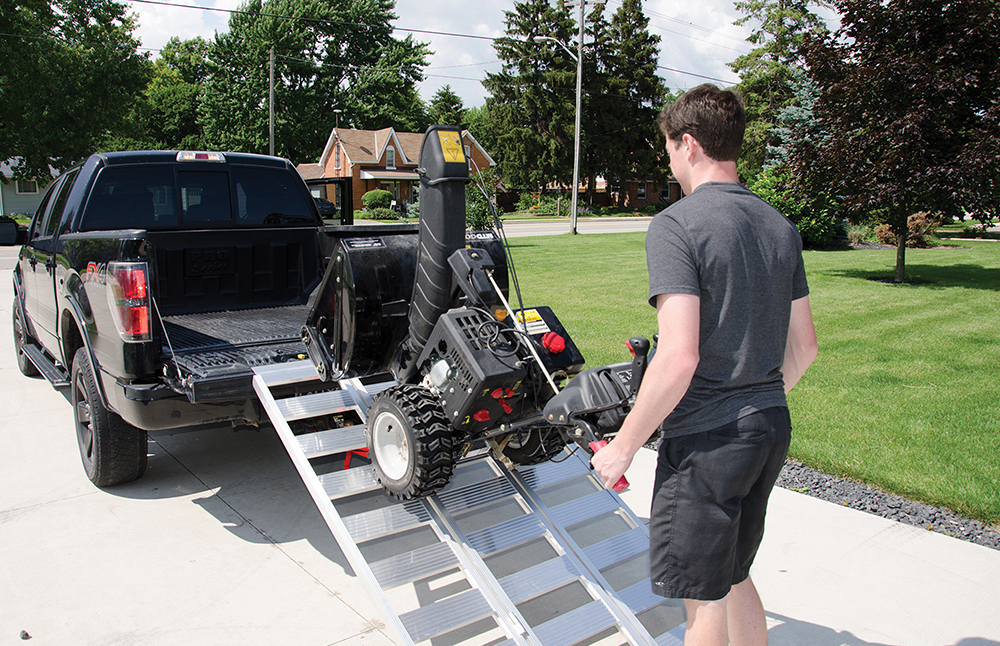 8 Great Ways to Accessorize Your Pickup Truck
Pickup trucks are designed to be workhorses. Truck owners know how to push their vehicles to the limit by transporting landscaping power tools, construction equipment, livestock feed, off-road vehicles, and other bulky outdoor gear like kayaks, snowboards, and bicycles. You know there's nothing a truck can't do!
The current utility of your pickup truck can always be enhanced with some accessories that fit your lifestyle. Take your truck's capabilities to the next level with additional safety, organization, and recreation gear.
Storage Systems
If it's been a while since you organized the truck and you're tired of hunting for everything you need, reclaim your space with storage bins, toolboxes/drawers, and panel organizers. The key is to secure all items in the bed so you can easily find everything, and nothing can go flying.
For serious organization needs, a truck drawer or toolbox system might be your best bet. These make excellent use of usually underutilized horizontal and vertical space in the truck bed. Full-bed storage drawers rest on the bed's bottom and can hold upwards of 2,000 pounds on top. Toolbox systems keep power tools, hand tools, cables, and other gear contained in a "floating" storage unit that rests on top of the bed.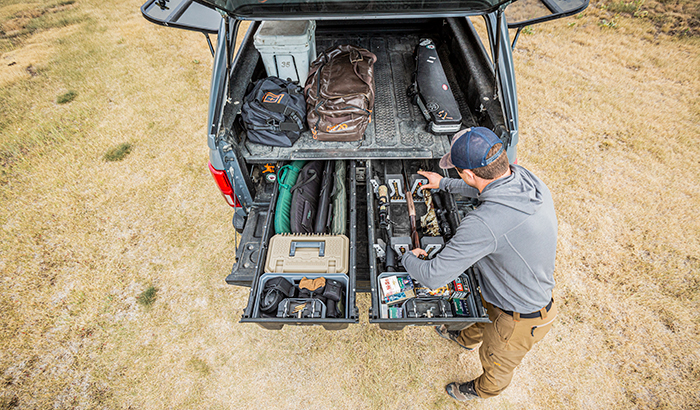 Wheeled Cargo Handling Products
Pickup truck owners often get roped into helping their friends and neighbors move. If you have any heavy lifting to do, using wheeled moving equipment makes the job much safer and easier. There's a wide variety of material handling equipment that make light work of moving bulky items, including hand trucks, carts, and dollies.
Nets or Tie-Downs
When using any wheeled cargo handling products, don't forget to add tie-downs like bungees to keep these heavy items from falling. Tie-downs are also crucial for securing objects in the back of your truck, which could otherwise slide around or fly out of the truck. Not having straps or cargo nets in your truck can be disastrous for whatever you're transporting and other drivers!
Loading Ramps
Pickup trucks are not exactly low to the ground, so lifting heavy items in and out can be really difficult. Having sturdy loading ramps enables quick loading of your lawn mower, dirt bikes, and other big objects. Loading ramps come in a wide variety of sizes and many fold for easy storage in the back of the truck.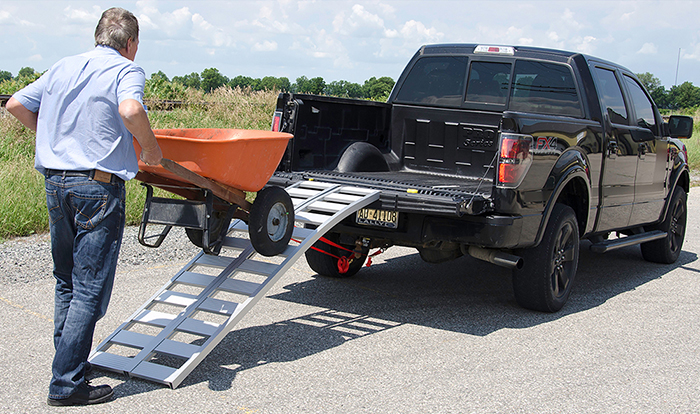 Personal Protective Gear
Most pickup truck owners use their vehicle for transporting equipment or gear that have associated in-use safety risks. If you're taking a chipper way up to a different area of your property, you won't want to realize you forgot work gloves and glasses! It's always a good idea to keep some extra personal protective gear in your truck, like work gloves, safety glasses, or ear protectors.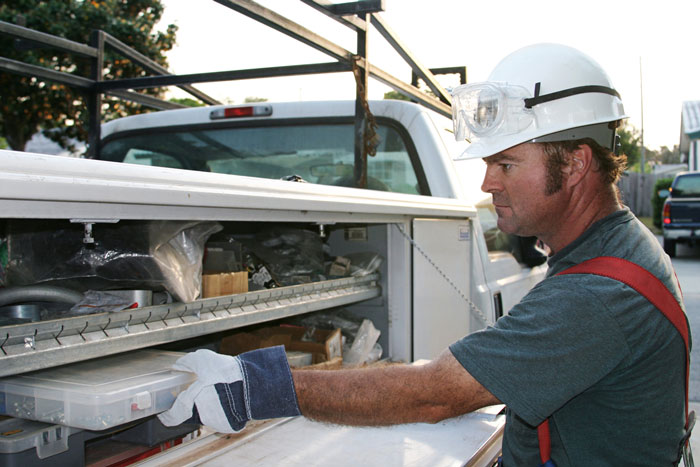 Gas/Diesel Storage
If you use any type of yard tools, power equipment, or recreational vehicles, it's a good idea to invest in a high-quality fuel storage product. Having an easy way to safely transport and store gas or diesel provides total flexibility for outdoor fun or household projects. Plus, it provides peace of mind during a road trip that you won't run out of gas! The most popular options are fuel cans, caddies, carts, or tanks.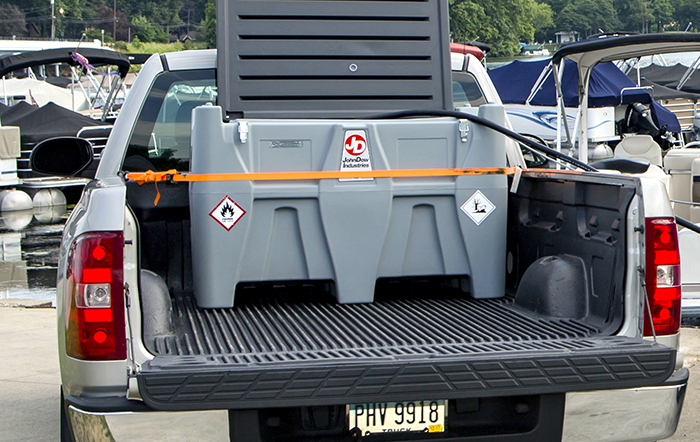 Portable Solar-Powered Products
Gone are the days of needing to invest in rooftop solar panels to harness the sun's power! There are lots of portable solar products that can really come in handy both for emergencies and off-grid fun. Solar-powered generators and power banks are great for charging your phone/devices when camping or providing back-up power if the truck breaks down in a storm. Just leave a solar charger in the sun and you'll have power whenever you need it!
Tarps
Tarps are the true chameleons of household products. Their versatility allows them to do just about anything, including cover your truck's bed, protect bulky items in the bed from each other, create a camp shelter, or be an emergency barrier against wind and rain. Keeping a tarp in your truck is a simple but worthwhile investment – you never know when it might come in handy!
Check Back for More!
There is a virtually limitless supply of products that can add value to your truck and trucking lifestyle and we will continue to expand our collection to bring you the best of them. Want email updates? Sign up here for new product alerts!
Last updated: 7/7/2022