Best Ways to Make Gardening Easier
Gardening provides endless benefits, from having a sustainable food source to boosting mental health. But planting, weeding, watering, and harvesting aren't always easy tasks, especially if you suffer from back or knee pain.
There are several ways to adapt standard gardening practices to your needs or preferences. Whether you only have a balcony for gardening, you can't bend over for long periods of time, or you want to teach your kids about growing food, there are solutions for every gardening challenge!
Ergonomic Gardening Solutions
Kneeling pads: Kneeling for extended periods can be painful, especially on solid surfaces. Kneeling pads are simple solutions that provide extra padding and make planting, weeding, and harvesting much easier on your body. These also come in wearable knee pad designs so you don't have to carry anything around.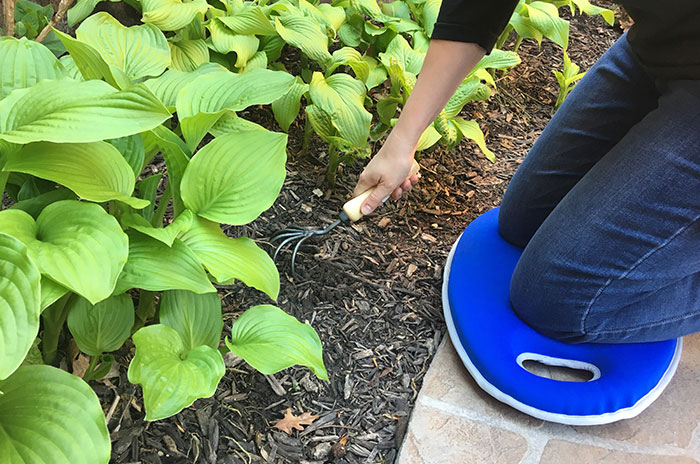 Garden scooters and seats: Gardeners looking for even more comfort than kneeling supports should consider a garden seat or scooter, which allow you to sit while tending to your plants. Scooters are particularly helpful – just roll one right up to your garden and easily move around your crops!
Watering: Lugging around a heavy watering can every day takes its toll on most gardeners, especially if you're using it to hydrate hanging baskets. Give your shoulders a break and upgrade to a durable gardening hose. Many types, like soaker hoses, just need to be set up once and their drip systems will take care of the rest. But if you need extra versatility, grab a hose cart to easily transport water around your property.
Hoses can be paired with nozzles and sprinklers to provide even more flexibility. Watering wands are ideal for tall plants or wide gardens that are hard to reach across. For more information, check out our hoses and nozzles buying guide or our sprinklers buying guide to help you make an ergonomic watering plan!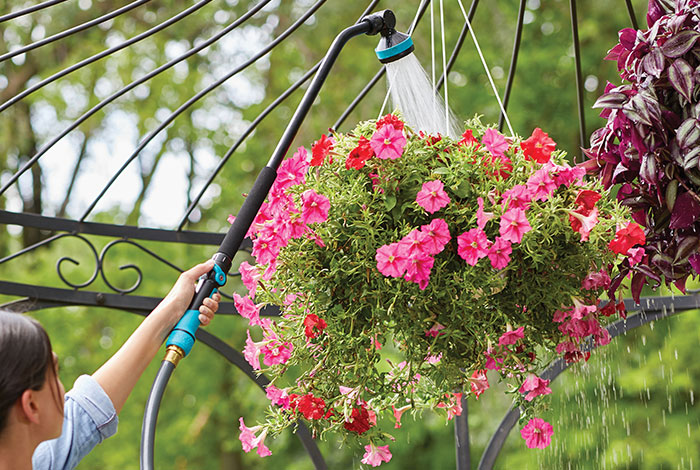 Garden scooters and seats: Not all gardening tools are created equal, and many offer superior grips and padding for extra comfort. Ergonomic hand tools use improved designs to prevent hand cramps and sore muscles from planting, weeding, or harvesting. Some ergonomic tools come with long handles, so you can reach further into your garden without straining your back. There are many options for different gardening needs!
Garden carts: Transporting plants, soil, mulch, harvested produce, and garden debris can be difficult without the right gear. Make this process quick and painless with a motorized Powerwagon or garden cart to move heavy materials. These options are also great for transporting items being used near your garden, such as a fire pit and firewood.
Elevated Raised Bed Gardening
Constant kneeling or bending over to tend to your crops isn't the best choice for many gardeners, which is why elevated raised beds have become so popular. These tall planters minimize aches and pains from kneeling and are also wheelchair-friendly. Elevated beds keep soil contained, so they can be placed almost anywhere. Just make sure your elevated bed comes with an enclosed bottom or add some landscaping fabric before installing it on a solid surface.
To help you narrow down the options, head to our project guide on starting an elevated garden!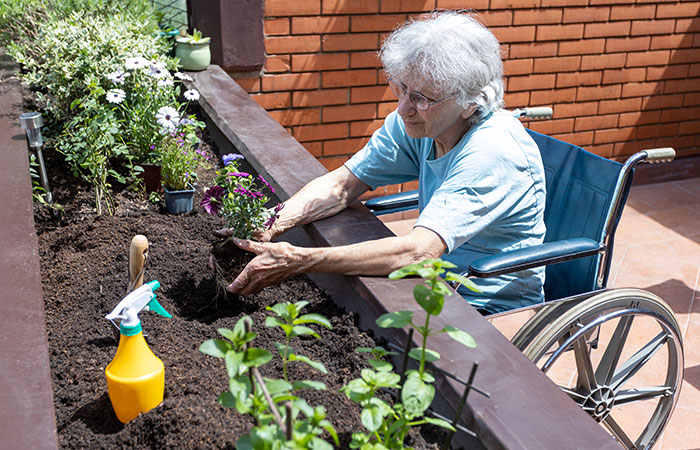 Indoor or Outdoor Container Gardening
If you've been dreaming of gardening but don't have much land, a container garden is your best bet. Gardening in a planter or container isn't that much different from in-ground growing and many of the same fruits, veggies, herbs, and flowers can thrive in planters.
A container garden could be anything from a few decorative planters with flowers to several elevated raised beds. You can make container gardening even easier by using a potting bench to comfortably plant your crops before relocating them to their final destination.
The best part of container gardening is you can set up your garden anywhere. Some great outdoor options include your porch, patio, deck, balcony, front stoop, or any other solid surface with ample access to the sun. You can also start a container garden inside, but make sure it will get sufficient light. To learn more, check out our project guide on starting a container garden!
Kid-Friendly Gardening
Gardens are a great place to offer a fun and meaningful experience for kids. Starting a simple garden teaches children about where food comes from, the natural lifecycles of plants, and the responsibility to care for something living. It also channels creative juices and helps imaginations thrive.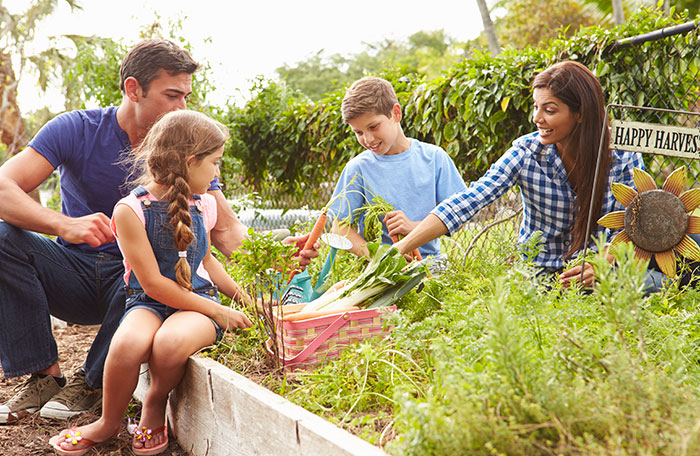 There are several easy ways to introduce kids to gardening, including starting a raised bed garden, making a themed meal plot, and creating some magic with a fairy garden. For more information, check out our guide about the best gardening projects for kids!
Check Back with Us Again Soon!
We will continue to expand our collection of products and how-to articles to help make your gardening life easier and more productive, so check back with us soon! Meanwhile, take a moment to sign up for email updates and we'll deliver them right to your inbox!
Last updated: 8/4/2022