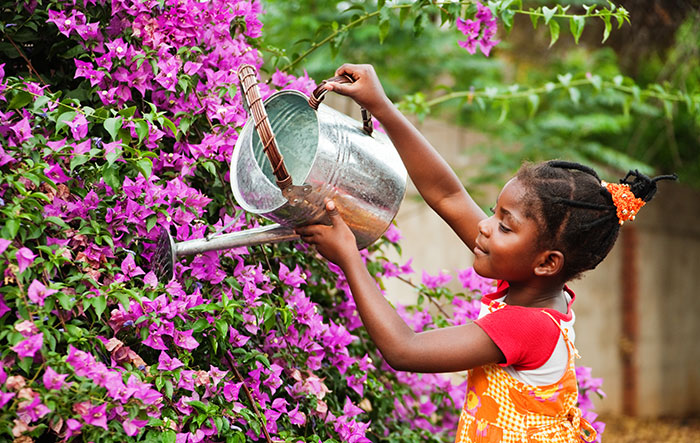 7 Best Ways to Garden with Kids
Gardens are a great place to offer a fun and meaningful experience for kids. Starting a simple garden teaches children about where food comes from, the natural lifecycles of plants, and the responsibility to care for something living. It also channels creative juices and helps imaginations thrive. There are many fun ways to introduce your kids to gardening and the importance of nature in their everyday lives!
Best Gardening Projects for Kids
Creating a natural place of adventure can trigger all types of outdoor interests for children. Making a space for kids to explore is beneficial to their development, pushes their imaginations, and teaches them many valuable skills. The sky's the limit for fun gardening projects with kids!
1. Start a Raised Bed Garden
Building a contained and elevated garden plot is one of the best ways to garden with children. Raised beds are higher than the natural grade and the constructed sides enclose the soil and plants. They can be built with tall sides to fit your child's height and even tiered so you can grow many crops in one planter. Raised beds can be used just about anywhere on your property and are easier to maintain than traditional in-ground gardens.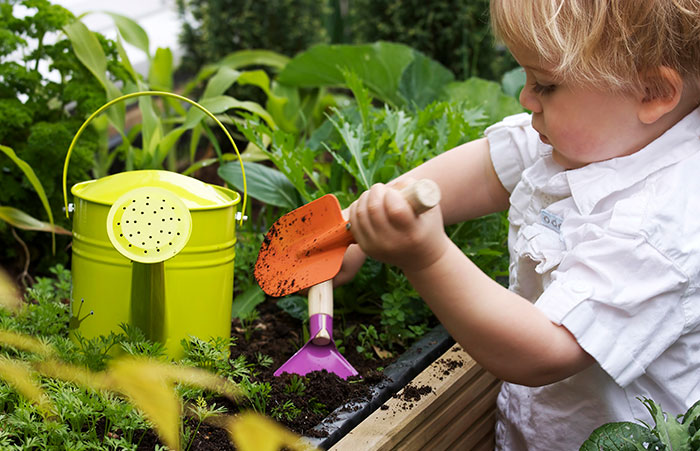 2. Turn a Porch or Patio into a Container Garden
There's nothing quite like being able to step outside the kitchen door and pick fresh herbs or veggies. Having a container garden made from planters or elevated raised beds is an easy way to garden, harvest, and cook in real time. Plus, younger children might not be patient enough to grow a full garden, so dedicating a container to microgreens that pop in a week is a fun solution. Container gardens are ideal for porches, balconies, rooftops, patios, and more.
The key to making a container garden exciting for kids is the type of container you use. Almost any solid item can be repurposed as a planter, including tires, shoes, jewelry boxes, and more (just make sure the material is safe for growing food). Or think about adding a touch of fantasy to your yard with a wishing well planter so your kids feel like they're in a fairytale!
3. Create a Themed or Meal Garden
The biggest factor that attracts kids to gardening is the type of crops you grow. If your family likes to make homemade pizza every Friday night, consider starting a pizza garden for a real farm-to-table meal. Grow tomatoes, onions, peppers, garlic, oregano, and any other toppings or herbs your kids enjoy. This could also just be a general Italian garden for any pasta meals your family likes. Don't be afraid to get creative with colors and visuals for other themes, such as a rainbow garden with bright flowers planted by color.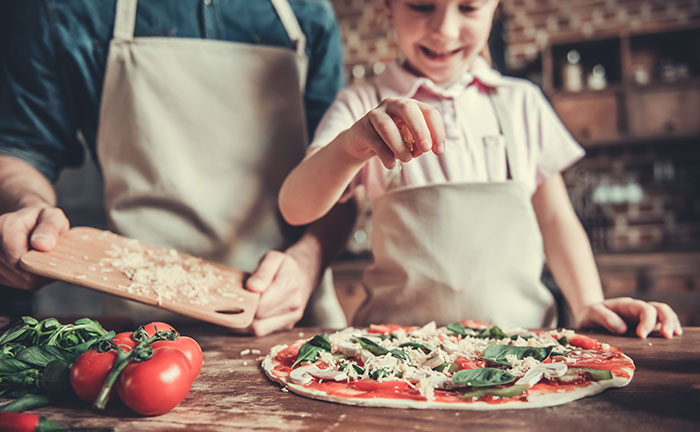 4. Grow a Vertical or Tunnel Garden
Plants can grow wherever they're guided and aren't restricted to just the ground-level. Adding a vertical support like a trellis, A-frame, or plant tunnel can bring a whole different aesthetic to the garden and let kids really feel surrounded by nature. There's nothing like bright cascading flowers to make a special ambiance! Plus, vertical supports are beneficial to the garden and help plants grow strong and healthy.
5. Find Some Magic with a Fairy Garden
Children have vivid imaginations, and nothing channels their fantasy mindsets quite like nature. Starting a mini whimsical garden is a powerful and creative outlet that can really push their artistic desires. Fairy gardens or elf gardens can be designed in virtually any space with a shallow planter, raised bed, or DIY container and filled with colorful stones, sticks, and other backyard materials. Your kids will love exploring the house and woods for the perfect items!
Starting a micro garden is a great opportunity to also teach kids about pollinators and beneficial bugs. Make a Ladybug Spa, Butterfly Hotel, Bee Café, or any other fun elements in the fairy garden to attract pollinators.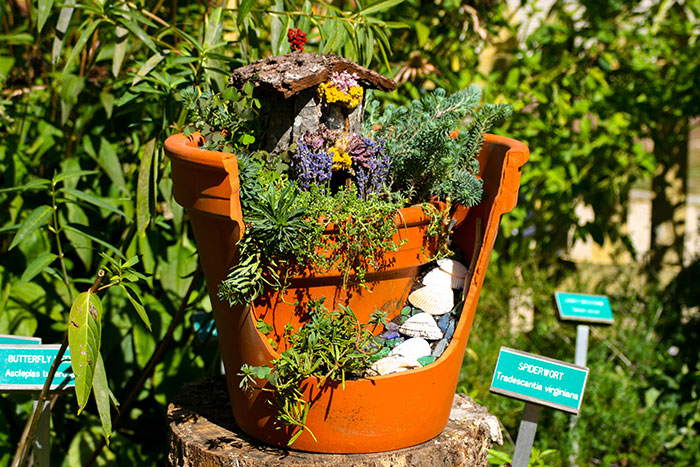 6. Cool Off with a Water Garden
Simple garden accessories can go a long way with children. Adding water features like fountains and bird baths bring fun elements to the garden. These also attract healthy pollinators like hummingbirds and provide an opportunity to learn about different types of fish and birds.
7. Focus on Mental Health with a Zen Garden
It's never too early to teach children about the importance of slowing down and relaxing their minds. Gardening is one of the best ways to prioritize mental health and can be done in many ways. Creating a simple Zen garden from a shallow planter, some sand/soil, colorful stones, and other backyard finds is a simple and cost-effective solution. Then just use a kitchen fork to "rake" the garden. Every Zen garden is different, just like every child is different, and should reflect their personalities.
Check Back for More Ways to Garden with Kids!
There are many gardening options for every family, and we will continue to expand our collection to bring you the best choices. Sign up for email updates and we will deliver them to your inbox!
Last updated: 8/2/2022