FAQs about DR Redi-Plow
How does the Redi-Plow compare to a traditional snowplow?
The Redi-Plow is a low-cost, low-tech alternative to ordinary snowplows which are heavy and rely on hydraulic controls to raise and lower the blade. While not appropriate for commercial usage, the Redi-Plow is perfect for the DIY homeowner. Unlike traditional plows, the Redi-Plow is very easy to take on and off your vehicle so your mileage isn't compromised when you are not plowing.
How does the Redi-Plow work?
It attaches to a front receiver hitch (included). The user manually lifts the blade down to working position (one end at a time), then lifts it back up to travel position. There are no in-vehicle controls. The Redi-Plow is very easy for one person to remove after plowing but it can also be left on the vehicle in a secure traveling position.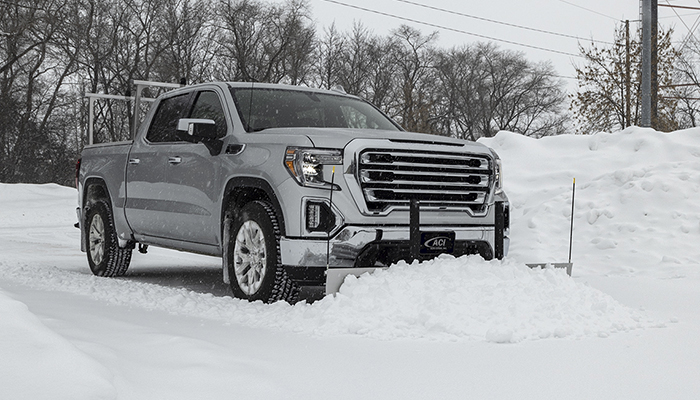 What are the vehicle requirements for the Redi-Plow?
The Redi-Plow can be used with most pickups and SUVs. Look for your vehicle here.
How much assembly is required?
Initial installation typically takes 30-60 minutes, depending on the vehicle. After that, the snow blade can come on and off in about a minute.
What happens to the plow blade when the vehicle is reversed?
The blade releases, allowing it to be dragged backward so you can backup, reposition, and move forward again.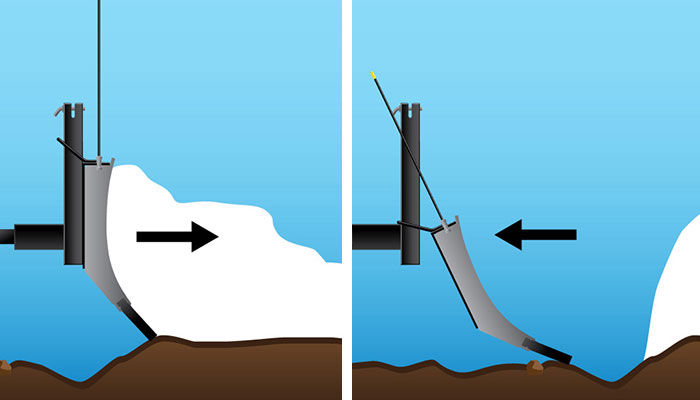 What are the key differences between the Redi-Plow and the Redi-Plow PLUS?
The Redi-Plow base model has one fixed position and open-ended blades which will spill snow to the sides. The Redi-Plow PLUS has 3 positions (angled left, angled right, and straight), and closed ends which will keep snow in front of the plow. The PLUS model is slightly longer (84" vs. 82"). The Redi-Plow weighs 68 lbs., while the Redi-Plow PLUS is 114 lbs.
Can a Redi-Plow be used with a REAR receiver hitch?
Yes. While Redi-Plows are designed to be used in front, you can use with a rear hitch if you are willing to deal with the challenges of plowing in reverse with reduced visibility.