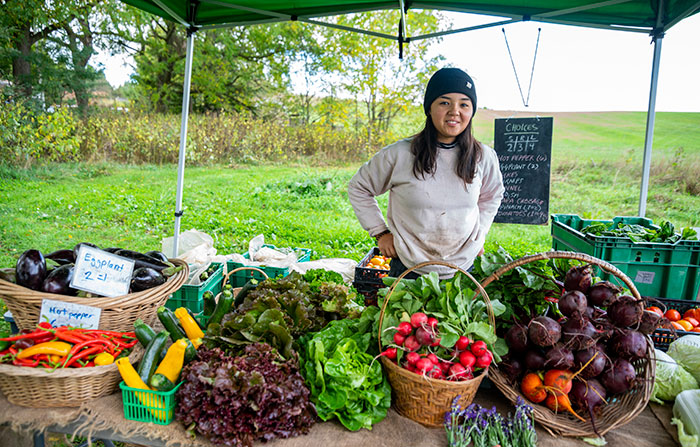 10 Creative Uses for a Portable Canopy
A portable canopy is a convenient and versatile shelter that can be used anywhere from your patio to the campground. It provides instant relief from the sun and can be set up on almost every type of surface. Whether you're taking the family to the beach or having a barbecue with friends, a portable canopy makes these experiences much more comfortable. Whenever you're tired of sweating in the hot sun, just throw some shade!
1. Family Gathering
Any type of backyard party can benefit from extra shade. It's always a good idea to protect food from the harsh sun while also providing heat relief to your guests. Most portable canopies are big enough to fit several tables and chairs underneath, making them perfect for birthday parties, rehearsal dinners, family potlucks, and much more.
2. Tailgating and Watching Sports
Game days can get toasty, especially with multiple grills going. Having a shady place to enjoy pre-game drinks or watch the game from the sidelines makes a huge difference. Portable canopies can be set up in minutes and are perfect for keeping sports fans and food cool. Nobody wants to eat a dried-out burger!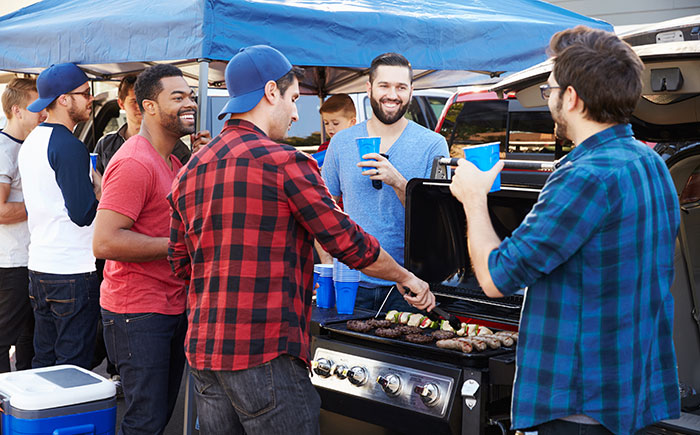 3. Camping
Many campers prefer to sleep under the stars, but when extreme heat or sudden rain come knocking, you'll want some quick coverage. A portable canopy is an easy solution for protecting a campsite against the elements. They're particularly helpful for keeping food dry or out of the sun. If you're looking for full protection on all sides, consider adding an enclosure kit.
4. Farmer's Market Table or Farmstand Tent
After putting months of hard work into your garden, the last thing you'll want to see is your harvested crops baking in the sun. Before the next farmers' market, grab a portable canopy to shield your veggies or fresh flowers. Plus, you'll definitely want the shade for yourself, too! A portable shelter is also great for using over a roadside farmstand to offer some refuge to your plants and neighborhood shoppers.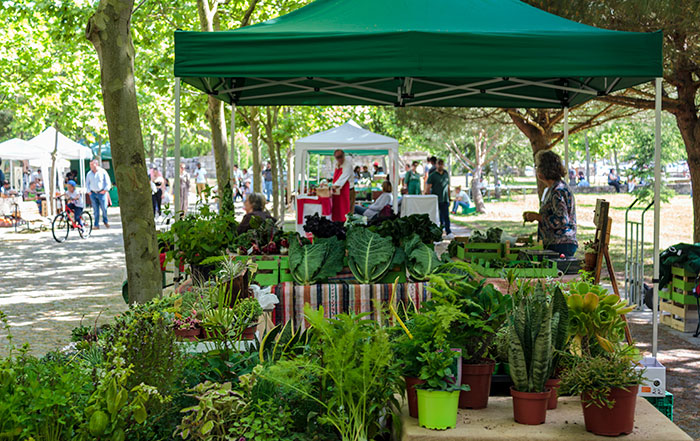 5. Garden Shade During Heat Waves
Most plants are pretty durable, but when droughts and long heat waves hit, even the strongest crops won't survive without a little help. Setting up a portable shelter to give some shade is the nicest thing you can do for your fruits and flowers. Plus, it'll make it significantly less painful for you to spend time in the garden during hot days!
6. Boat and Outdoor Gear Shelter
Many people use portable canopies during warmer months for simple outdoor gear protection. When your fishing boat or kayaks aren't in the water, park them under a portable shelter to keep rain out until your next adventure. If you're looking for full protection on all sides, consider adding an enclosure kit.
7. Backyard Bar
Going out for drinks is fun, but having your own private space for al fresco brews is even better. Turn your backyard or patio into an outdoor bar, café, or lounge by setting up a portable canopy. Don't forget to include some solar lighting, bird baths, and other accessories to turn it into your own personal haven!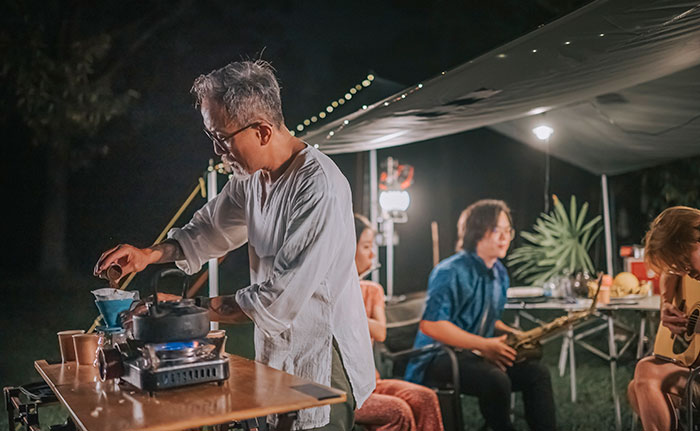 8. Pet or Livestock Shade
Hot days affect our furry friends even more than they affect us. When heat waves are approaching, set up a portable canopy over grazing areas or fenced-off pet spaces. Cats and dogs love fresh air, so they'll appreciate being outside without getting dehydrated!
9. Outdoor Workspace
Gone are the days of needing to be in an office full-time to get most jobs done. Make your own home office outside with a simple shelter and comfy furniture. The canopy will drastically reduce the sun's glare on your laptop and keep you feeling cool. A portable shelter can also be used for an at-home car repair business, a woodworking or welding workshop, and much more!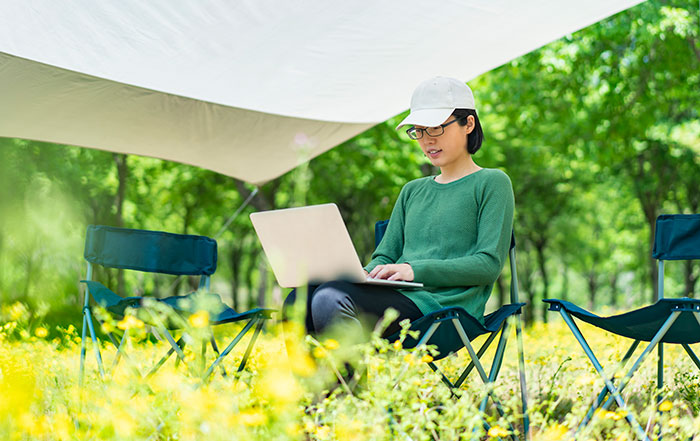 10. Outdoor Hobbies
Everything is better outside, so look for ways you can take any projects, hobbies, or daily exercise outdoors. With a portable canopy, you can make your own yoga studio, craft workshop, plein air painting environment, music lessons, and more. You can even set up an inflatable pool under one of these!
Check back for more!
There is an almost limitless supply of products that can help you store and organize your outdoor gear, and we will continue to expand our collection to bring you the best of them.
Sign up for email updates
updates and we will deliver them to your inbox!
Last updated: 6/24/2022