FAQs about DR Walk-Behind Leaf and Lawn Vacuums
How much time and effort will I save by using the DR Leaf and Lawn Vacuum?
The DR combines several steps by vacuuming, mulching, and storing lawn debris at the same time. This eliminates the labor of raking everything into a pile, mulching it with your mower, then wrestling it into bags.
What materials can this suck up?
The DR Walk-Behind Vacuums perform best on leaves, twigs, and dead grass. Any vacuum will struggle with materials that are embedded in the turf or extremely wet, matted leaves. For best results, vacuum when your lawn is dry.
Does it mulch the debris or is it just a vacuum?
As debris is vacuumed up, it's chopped and shredded into a fine mulch by the DR's Shark Teeth™ steel impeller. It has a 10:1 reduction ratio, which means 10 times the room for more leaves!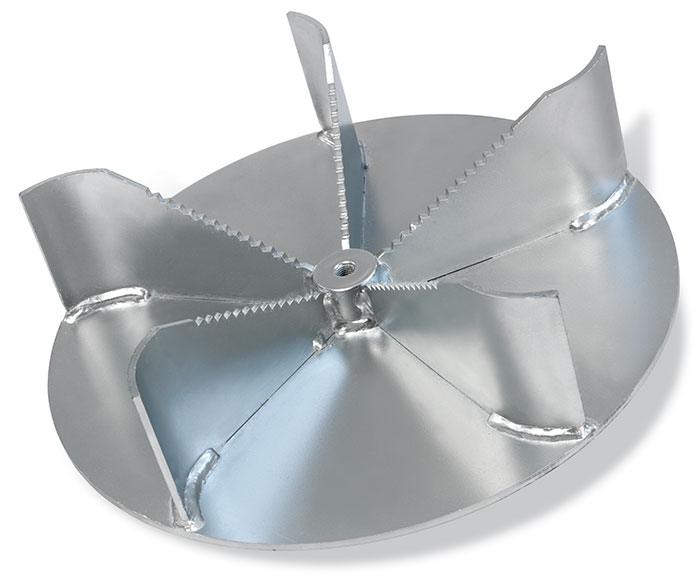 Is there an electric-start option?
DR offers both manual- and electric-start options for the PRO SP model. The 9-amp battery recharges during use for instant turn-key starts.
What's the best way to empty the bag?
This is usually the most challenging part of using a walk-behind vacuum. Most are designed with difficult frames to unhook the bag from and can only be emptied from the top. This process can be heavy and create a dust storm.
The DR was designed with zippers on both sides of the bag, so you only need to unzip one side and let the power-assisted discharge do the rest. Simply turn on the engine and the impeller will blow contents out of the bag.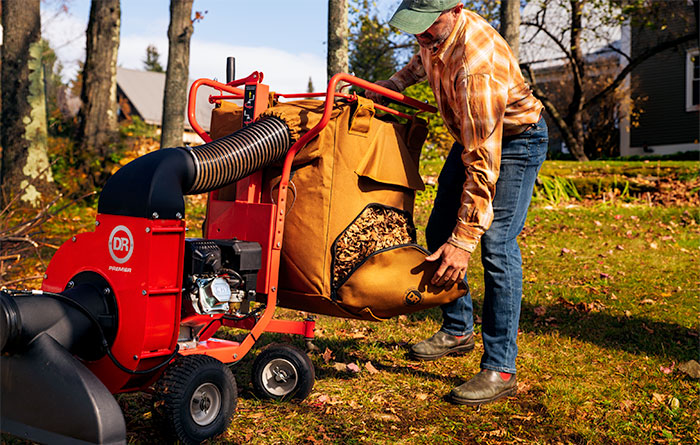 Alternatively, the bag can be detached from the vacuum without any tools for remote dumping. Just lift the entire frame off its hooks, carry it to your dump spot, and unzip one of the sides to shake it out.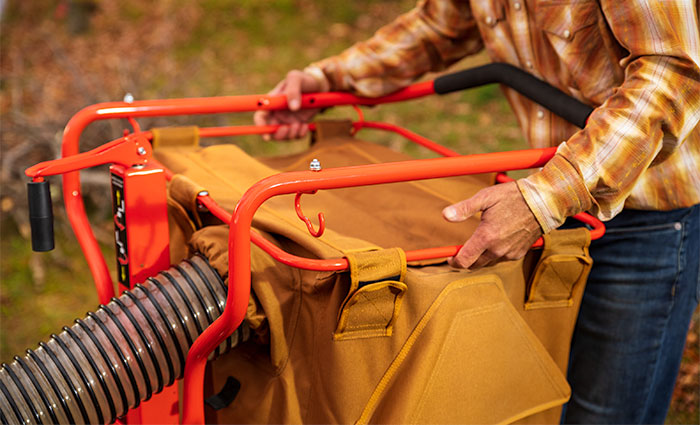 Will leaves stick to the inside of the bag?
DR designed the collector bag with heavy-duty canvas, allowing the leaves and other debris to slide right off. Many competitors use a felt-lined bag, which leaves are attracted to and will usually require a rake to empty.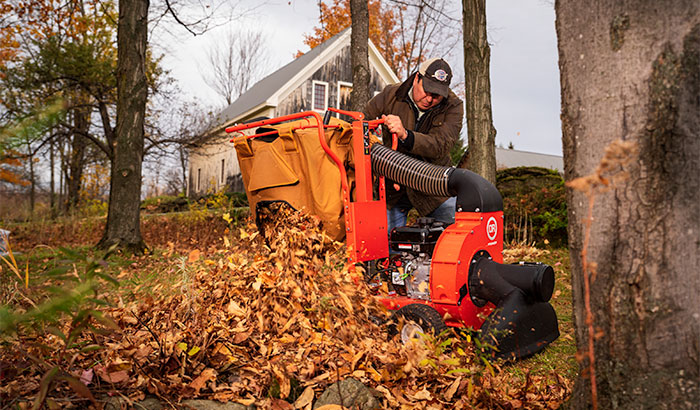 How much of a difference does self-propelled make?
If you're planning on taking this up any inclines, we recommend upgrading to the PRO Self-Propelled model for an extra boost of power. With 3 forward speeds and 1 reverse – all accessible from the operating position – the PRO SP is designed for any terrain.
This model also features EZ-Turn™ steering technology, which makes for effortless cornering and 180º turns. When you turn, the 2 axle shafts are free to drive independently and go wherever you guide the machine.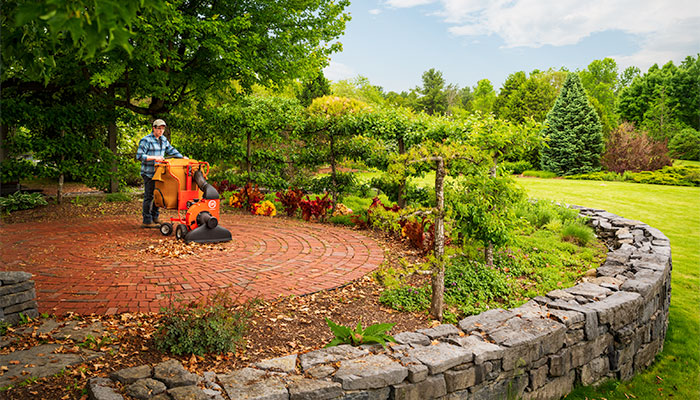 Are there accessories to use with it?
When the vacuum can't fit everywhere you need to clean, add a DR Leaf Vac Extension Hose to help clean tight corners, flowerbeds, under fences, and any other hard-to-reach spot right from your Leaf and Lawn Vacuum.