FAQs about Battery-Powered Trimmer Mowers
What are the key differences between battery-powered and gas-powered trimmer mowers?
Gas-powered trimmer mowers are the traditional type that require buying gas and performing ongoing maintenance like oil changes. They are very powerful pieces of equipment but can be heavy and not too eco-friendly.
Battery-powered trimmer mowers accomplish the same job as electric- and gas-powered mowers while eliminating struggles with extension cords, oil changes, and running out of gas. Cordless electric string mowers are not only powerful, but the batteries last long enough to accomplish most trimming needs. All you need to do is insert the battery, push the power button, and you're off!
How powerful are battery-powered trimmer mowers?
Well-designed electric trimmer mowers bring the same strength as gas-powered models to your toughest trimming projects. When trying to decide based on power, compare battery specs like voltage, amp hours, and wattage, aiming for the highest of each. String mowers with brushless motors also generate more power and produce longer battery run times than models with brushed motors.
We offer trimmer mowers from DR Power Equipment, who invented the original gas-powered "trimmer on wheels" and have since created the first battery-powered string mower. Their PULSE Trimmer Mowers feature a 62-volt, 5.0 Ah Li-Ion battery and the 850-watt brushless motor delivers the same rpms as DR's gas models.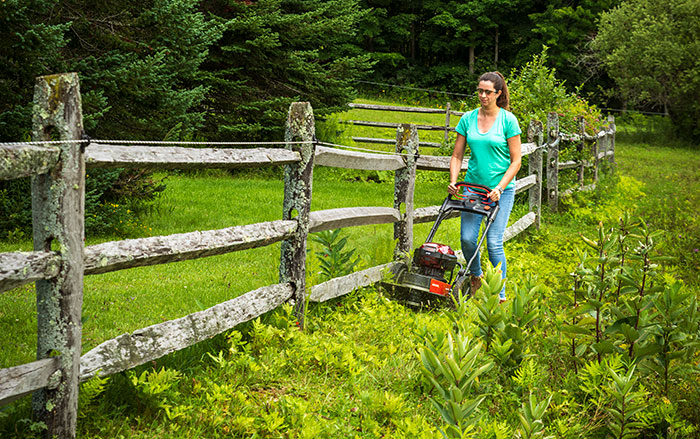 Are battery-powered trimmer mowers lightweight?
Gas-powered trimmers are considered light if they're between 60-80 pounds before you fill them with gas. But battery-powered mowers weigh a lot less, with most ranging between 50-60 pounds. At only 45 pounds including the battery, the DR PULSE Trimmer Mower the lightest option and very maneuverable.
How beneficial are self-propelled electric trimmer mowers?
Battery-powered trimmer mowers are the lightest models around, and when you add on variable speeds, it makes for the easiest work possible. Self-propelled trimmer mowers like the DR PULSE allow you walk at your own pace while the mower matches your speed. Say goodbye to pushing through thick mowing conditions or up hills and instead rely on the mower's power. It's also very helpful for transporting the machine to your mowing site without straining your body!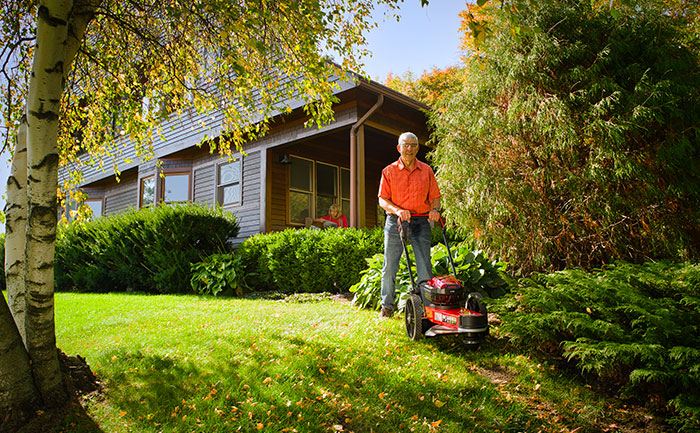 Is a cordless electric trimmer mower less noisy?
Battery-powered yard tools are significantly less loud than their gas-powered counterparts. Save your neighbors some headaches and invest in a cordless electric trimmer mower!
How long will a battery-powered trimmer mower run for?
The battery run time depends on several factors, including speed, mowing conditions, amp hours, and if the system uses a brushless motor. The DR PULSE Trimmer Mowers let you mow continuously for up to 40 minutes on a single charge. This is about the same mowing time you'd get out of a tank of gas on a similar size mower. And you can always double the run time by keeping an extra battery charged!
Can I use my trimmer mower's battery in other yard tools?
Some manufacturers have designed cordless electric tools that accept the same battery, so you can build your own tool collection and save money on batteries.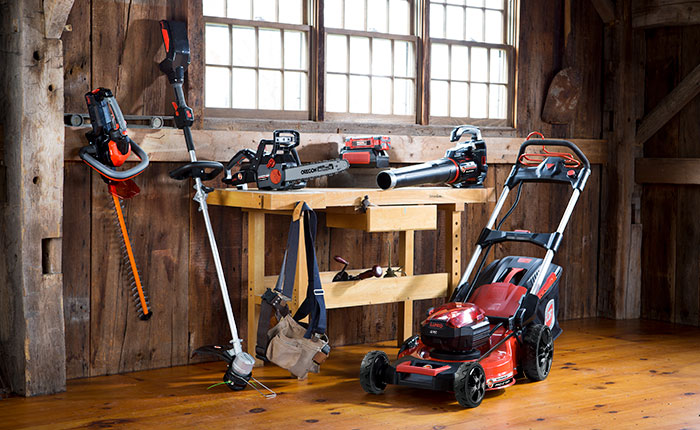 The cordless yard tools offered by DR Power Equipment use interchangeable 62-volt Lithium-Ion batteries that fit 10 tools. Just pop the battery out of your PULSE Trimmer Mower and into a Leaf Blower, Snow Thrower, Chainsaw, and more!