FAQs about Battery-Powered Pole Saws
What are the key differences between battery-powered and gas-powered pole saws?
Gas-powered pole saws are the traditional type that use either 2-stroke or 4-stroke engines. They have fairly small tanks that can require several refills of fuel per project. They are powerful tools but are also heavy, loud, and can emit the scent of gas and smoke.
Battery-powered pole saws accomplish the same task as gas-powered pole saws while eliminating any issues of using gas and on a much easier-to-handle machine. Cordless electric pole saws are strong enough to handle most elevated sawing needs and the batteries can power hundreds of cuts. They are easy to carry and very maneuverable!
How powerful are electric pole saws?
There's a big range in battery-powered pole saws, with most intended for general property maintenance and pruning. The DR 62-Volt Pole Saw offers serious power and performs best on branches 2-6" in diameter but can handle up to a 9.5" branch. It features a 650-watt brushless motor and a 10" Oregon bar and chain with a simple chain tensioning system. The 3-piece aluminum shaft extends to 8' 8", allowing you to reach very high without a ladder.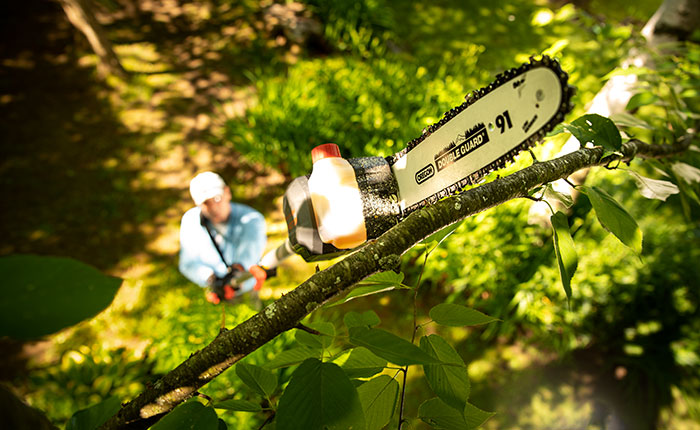 Is a battery-powered pole saw quieter than gas-powered?
Gas-powered saws are notoriously loud. Save your neighbors some headaches by using an electric pole saw instead!
Are electric pole saws lightweight?
Hand-held saws need to be nimble and light, but many gas-powered models aren't. Most gas pole saws range from 14-18 pounds before loading them with fuel. Battery-powered pole saws make a huge difference on your body when used for long stretches. At just 14 pounds (including the battery), the DR PULSE will help you get the job done easily.
How long will battery-powered pole saws run for?
Most electric pole saws can run for 30-45 minutes, depending on battery size. The DR PULSE Pole Saw's battery lets you make up to 90 cuts on a single charge or you can double that by keeping an extra battery charged!
Can I use my pole saw's battery in other yard tools?
Many cordless electric tools come as part of a set that all use the same battery. This enables you to make your own custom tool collection and save money on batteries by only buying the "bare" tools.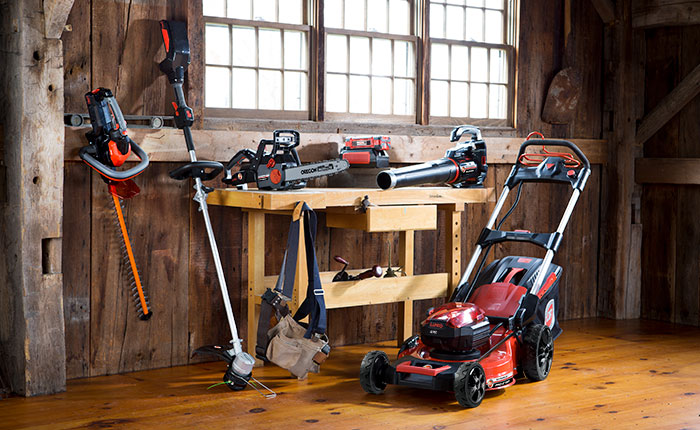 The cordless yard tools offered by DR Power Equipment use interchangeable 62-volt Lithium-Ion batteries that fit 10 tools. Just pop the battery out of your PULSE Pole Saw and into a Trimmer Mower, Leaf Blower, Chainsaw, and more!