FAQs about Battery-Powered Hedge Trimmers
What are the key differences between battery-powered and gas-powered hedge trimmers?
Gas-powered hedge trimmers are the traditional type that require buying and mixing gas and oil. They are powerful pieces of trimming equipment but can be very heavy and noisy.
Battery-powered hedge trimmers handle the same tasks as gas-powered equipment while removing any headaches over mixing fuel and running out of gas. Cordless electric equipment is not only strong, but the batteries last long enough to accomplish most trimming needs. And the best part is how easy they are to use: just insert a charged battery and push the power button!
How powerful are battery-powered hedge trimmers?
For those homeowners with moderate to thick amounts of grass and weeds, an electric string trimmer can help you take back your yard without breaking a sweat. The DR PULSE String Trimmer features 62-volt Li-Ion power with a 450-watt brushless motor. The 2.5 Ah battery brings lots of muscle and uses a variable speed trigger that lets you rev up for tougher growth.
Are electric string trimmers lighter than gas-powered?
For homeowners with moderate to thick vegetation, an electric hedge trimmer can handle all your trimming needs. The DR PULSE Hedge Trimmer features 62-volt Lithium-Ion power with a 400-watt brushless motor. The 96 scissoring, razor-sharp edges slice through stems and branches up to .75" thick and the ergonomic, rotating rear handle makes it easy to switch between vertical and horizontal trimming without missing a beat.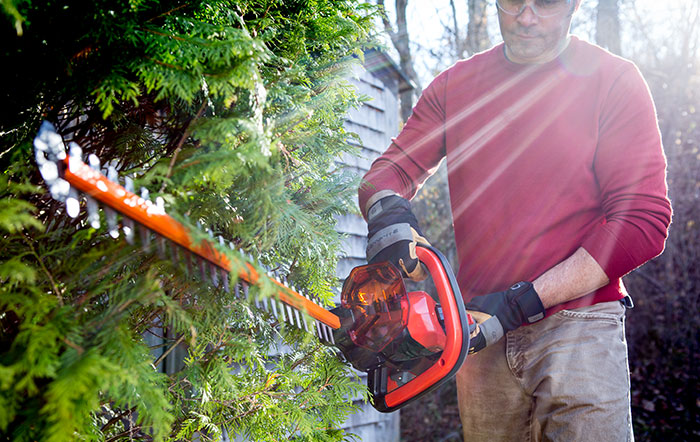 Are electric hedge trimmers lighter?
Cordless electric hedge trimmers are lightweight alternatives to gas models, which can weigh up to 18+ pounds before being filled with gas. Battery-powered hedge trimmers are much easier on your arms and neck. At just 11.2 pounds (including the battery), the DR PULSE Hedge Trimmer is strong and nimble.
How long will battery-powered hedge trimmers run for?
Most electric hedge trimmers can run for 45 minutes up to 2 hours, depending on battery size. The DR PULSE can be used for up to an hour or keep an extra battery charged to double that run time!
Is a cordless electric hedge trimmer less noisy?
Battery-powered trimmers are significantly less loud than their gas-powered counterparts. Save your neighbors (and yourself) the headaches with a cordless electric hedge trimmer!
Can I use my hedge trimmer's battery in other yard tools?
The best cordless electric tools come in sets that share the same battery. This allows you to build your own custom tool collection and save money on batteries.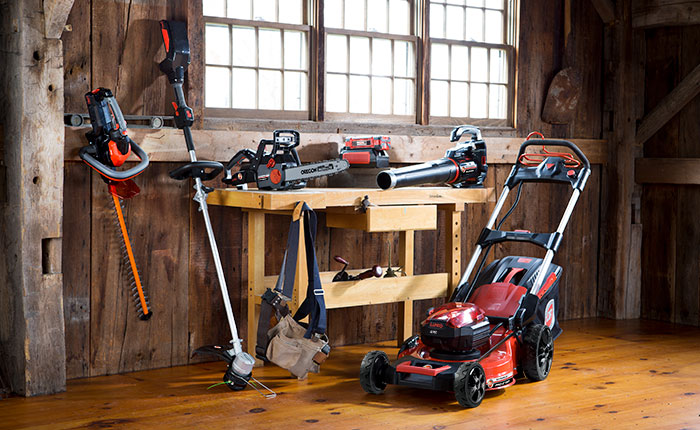 The cordless yard tools offered by DR Power Equipment use interchangeable 62-volt Lithium-Ion batteries that fit 10 tools. Just pop the battery out of your PULSE String Trimmer and into a Trimmer Mower, Leaf Blower, Chainsaw, and more!