FAQs about Battery-Powered Chainsaws
What are the key differences between battery-powered and gas-powered chainsaws?
Gas-powered chainsaws are the traditional type that usually require mixing of oil and gas, which gives off the smell of gas while operating. They are powerful tools to take down trees but are also loud and heavy.
Battery-powered chainsaws There's a huge range in battery-powered chainsaws, with some intended for maintaining smaller branches or brush up through cutting firewood and larger logs. The DR 62-Volt Chainsaw (part of the DR Battery Powered Lineup) offers serious power and is intended for branches 3-6" in diameter but can handle the occasional log up to a 12". It features a 1500-watt brushless motor and a 16" Oregon bar and chain with a tool-free chain tensioning system. It's the perfect saw for pruning, maintaining an orchard, cleaning up after a storm, or cutting firewood.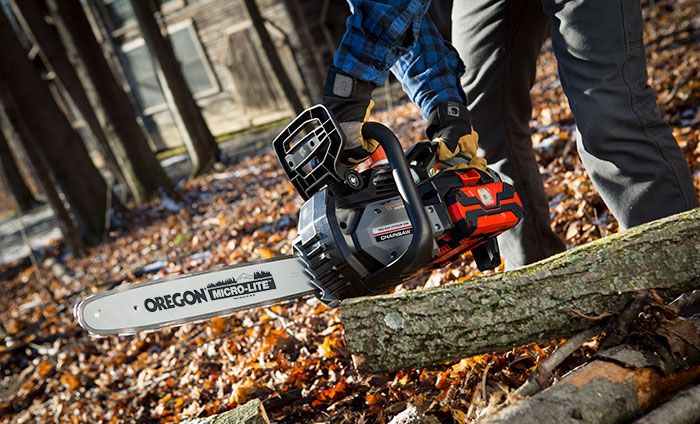 How long will battery-powered chainsaws run for?
Most electric chainsaws can run for 30-60 minutes, depending on battery size. The DR PULSE Chainsaw's battery lets you make up to 100 cuts per hour or you can double that run time by keeping an extra battery charged!
Are electric chainsaws lighter?
Hand-held saws need to be nimble and maneuverable, but many gas-powered models aren't. Gas chainsaws can weigh from 12-20 pounds before putting fuel in it. Battery-powered saws make a huge difference when used over long stretches. At just 12.7 pounds (including the battery), the DR PULSE is strong but agile.
Is a battery-powered chainsaw loud?
There's no better way to ruin a peaceful evening than the sudden ripping of a chainsaw. Battery-powered chainsaws are significantly less noisy than gas-powered, so you'll be doing the neighborhood a favor with this quiet option!
Can I use my chainsaw's battery in other yard tools?
Many cordless electric tools are designed as part of a set that share the same battery. This allows you to collect your own custom tool set and save money on batteries by just buying the "bare" tools.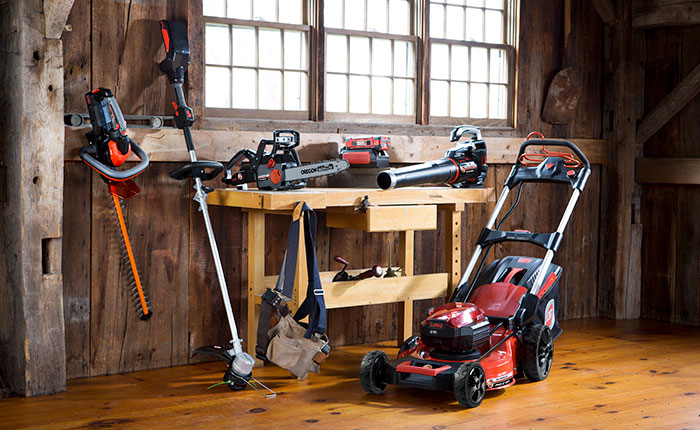 Why invest in separate battery-powered equipment when you can get an interchangeable set? 
The cordless yard tools offered by DR Power Equipment use interchangeable 62-volt Lithium-Ion batteries that fit 10 tools. Just pop the battery out of your PULSE Chainsaw and into a Trimmer Mower, Leaf Blower, Chainsaw, and more!