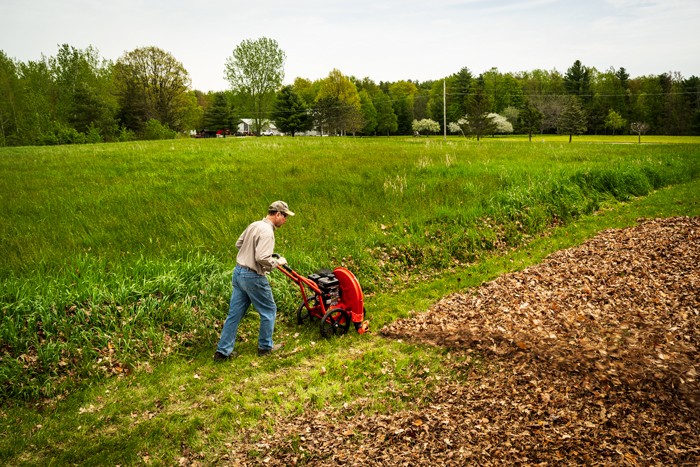 FAQ: DR Leaf Blowers
How much time and effort will I save by using a DR leaf blower?
When upgrading from raking, the time and effort you'll save with a leaf blower is huge. Regardless of property size, raking can be so hard on your body and it always takes longer than anticipated. Switching to a leaf blower is worth it!
We offer DR hand-held and walk-behind leaf blowers to help clear all property types. If you have a lot of land, consider adding both options so you get extra power for the big piles plus a light-weight model for landscaped areas.
How heavy is the PULSE hand-held blower?
At only 8.8 pounds including the battery, the PULSE is so lightweight that it can be used with just 1 hand. This electric cordless blower won't wear you out.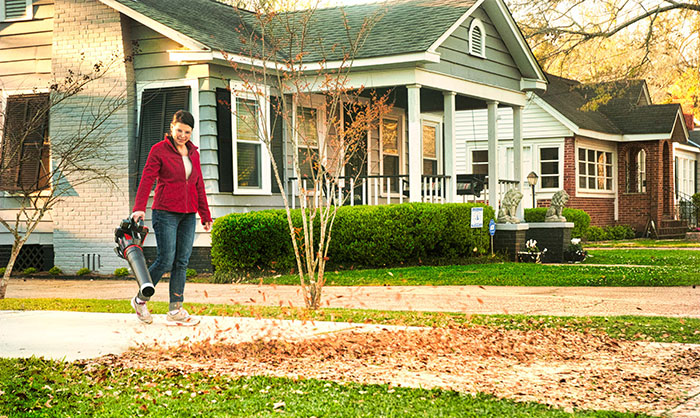 Is the PULSE blower strong enough for snow?
We love products that have year-round versatility, and the PULSE is no different. It's powerful enough to blow light snow away from your house or off your deck. We don't recommend trying this in a blizzard, but it'll work for the fluffy stuff!
Can I use the 5.0 Ah battery on the PULSE?
All DR battery-powered yard tools can use either the 2.5 or 5.0 Ah batteries. We recommend the 2.5 Ah battery for the PULSE blower because of weight and balance. Every pound matters for hand-held tools, and at 2.8 pounds, this battery is the comfortable choice for your hand.
If you want longer run time, there are 2 options: try the 5.0 Ah battery or keep a second 2.5 Ah battery charged. Either route will increase your usage from 45 minutes up to about 90 minutes.
Does CFM matter? What's the difference between blowers?
There are 2 main specs you'll often hear associated with leaf blowers: miles per hour (MPH) to measure velocity and cubic feet of air per minute (CFM) to measure volume. Velocity speaks to the speed of the airflow, while volume is the total amount of air moved by the blower.
Velocity can be easily manipulated by narrowing the opening that the air comes out of. It's always safer to compare volume because the amount of air being moved - not just air speed - controls how effective the blower is.
The DR PULSE has 250-530 CFM and DR walk-behind blowers have 1200-2000 CFM. This difference in CFM comes from the huge steel impellers in DR's walk-behind leaf blowers that generate up to 5 times the airflow as portable systems.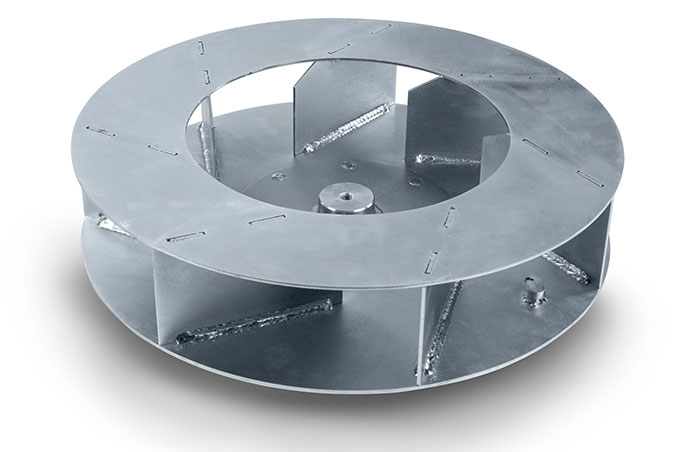 Hand-held blowers are great for clearing hard surfaces, landscaped areas, or small lawns, but if you need to move a lot of leaves, consider a walk-behind blower for more power.
Is there an electric-start walk-behind option?
We offer both options between the different models. The X12 is only available in manual-start, but the X20 MAX offers a choice of manual- or electric-start. The X20 MAXSP is electric-starting so you can focus on controlling the machine.
Are the walk-behind handlebars adjustable?
Of course! The X12 adjusts between 30-49", while the X20 MAX and X20 MAXSP adjust between 39-42". The best part is they move without any tools.
My backyard is steep. What is the walk-behind's tipping angle?
We don't suggest using the DR walk-behind leaf blowers on inclines over 20°. For the larger X20 models, add the optional parking brake if you plan on using this on any hills. It's foot-activated and will ensure your blower stays put!
How much of a difference does self-propelled make?
If you're planning on using your blower on any inclines or just want some additional muscle, we recommend upgrading to the X20 MAX Self-Propelled model for an extra boost of power. Just walk and steer, using a pressure-sensitive throttle to control your speed right from the handlebar.
This model also features EZ-Turn™ steering technology, which makes for effortless cornering and 180º turns. When you turn, the 2 axle shafts are free to drive independently and go wherever you guide the machine.
Are there accessories to use with the walk-behind blowers?
When a walk-behind blower can't fit everywhere you need to clean, add a DR Blower Hose to help clean tight corners, flowerbeds, and under fences, or consider adding a Gutter Nozzle for extra height.
You can also pair a swivel wheel and parking brake with the X20 MAX models for added maneuverability around corners and safe parking on inclines.
What if a Leaf Blower isn't for me?
You might want to consider a Leaf Vacuum instead. We offer the full assortment of DR Leaf Vacuums, including walk-behind and tow-behind models. We will continue to add more fall products to our collection as well so check back with us soon. If you sign up for email udpates we will send all of our newest products and content right to your inbox!
Last updated: 9/15/2022