Choosing a Walk-Behind Leaf and Lawn Vacuum
You've finally admitted that raking and blowing leaves is brutal. You know there's a better way to clean your lawn and maybe you've been fighting it every year. But why keep torturing yourself? It's time to upgrade to a leaf vacuum!
If you don't own a lawn tractor or need smaller equipment for cleaning up landscaped areas, the DR Walk-Behind Leaf and Lawn Vacuum is for you. It sucks up the leaves, dead grass, and other debris from your lawn and shreds them using a steel impeller, then deposits them in a large collector for easy dumping.
Beyond speeding up your leaf clean-up process, the DR's year-round versatility adds a ton of benefits. Use it to remove the matted leaves and other debris from winter, plus the optional onboard chipper will shred branches up to 2" in diameter.
Both DR models function in the same way and use the most powerful engines available on any consumer leaf vacuuming system. But there are a few differences between models, so it can be tricky to figure out which is best for your property.
help you decide on a DR Vacuum, we've broken down the key differences: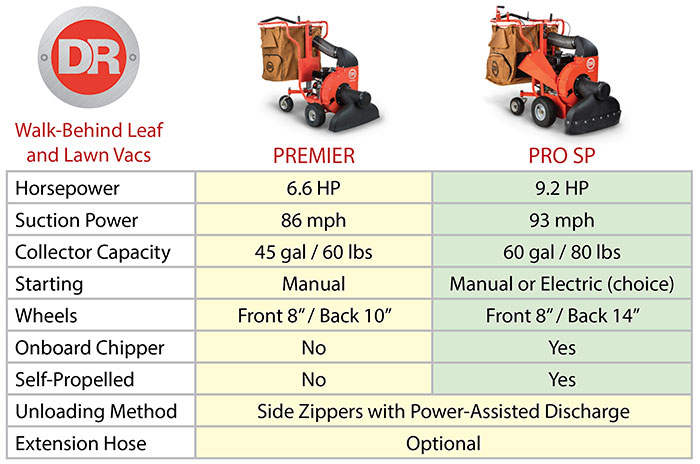 Let's start with the PREMIER model
Perfect for small properties or landscaped areas, the PREMIER model is powered by a 6.6 HP engine and can collect 45 gallons of lawn debris. It gives you greater suction power and collector capacity than any other vacuum in this price range.
Unloading leaf vacuums is usually a pain, which is why both models feature side zippers with power-assisted discharge. Just unzip a flap, start the engine, and let the impeller provide a blast of air to blow contents out quickly.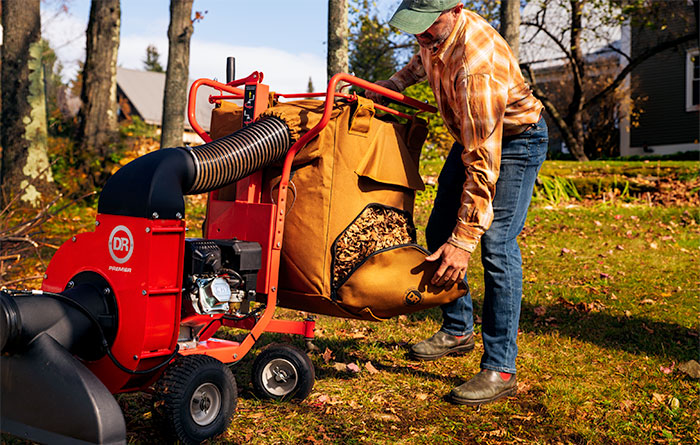 Why upgrade to the PRO Self-Propelled model?
DR's strongest Walk-Behind Leaf Vacuum is ideal for medium-to-large properties or heavier lawn clean-up. The 9.2 HP engine provides a reservoir of power that enables you to process more leaves with less likelihood of bogging down.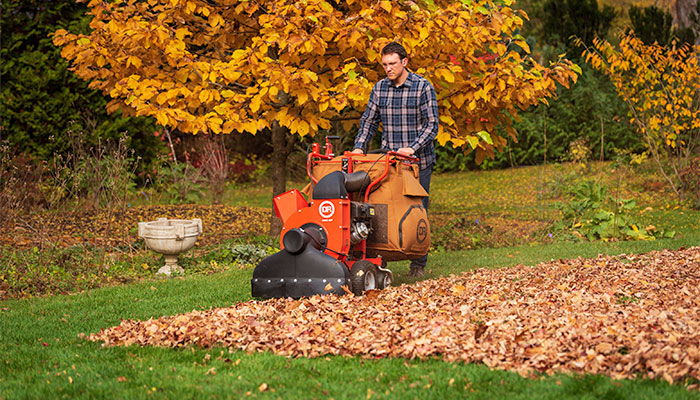 Featuring a capacity of 60 gallons, the collector holds 33% more material than the PREMIER model. If you're dealing with a lot of foliage, this will save you loads of time driving back and forth to your dumping spot.
The PRO model also comes with an onboard chipper to help you quickly dispose of branches up to 2" in diameter as you're vacuuming. For properties with tons of trees, this will certainly come in handy!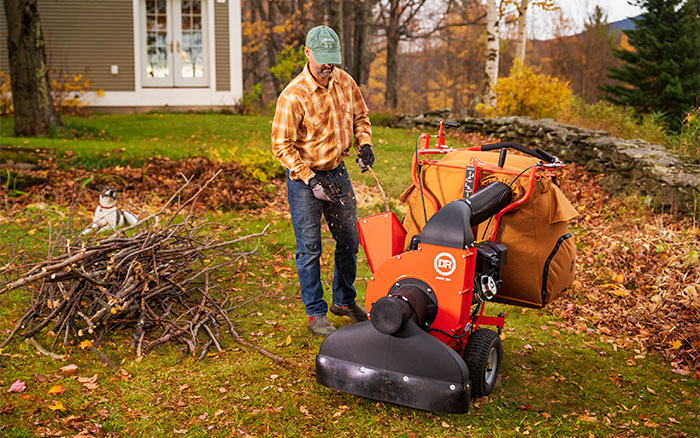 Does self-propelled matter for your property?
The key difference between both models is the self-propulsion. Cleaning your entire lawn requires heavy-duty machinery, so these systems are not lightweight. Plus, with the extra capacity of the PRO's collector, the self-propulsion is needed to handle the weight of this model.
If you plan on using your Leaf Vacuum on any slopes or just want some additional support, the PRO Self-Propelled model will give you the extra muscle needed!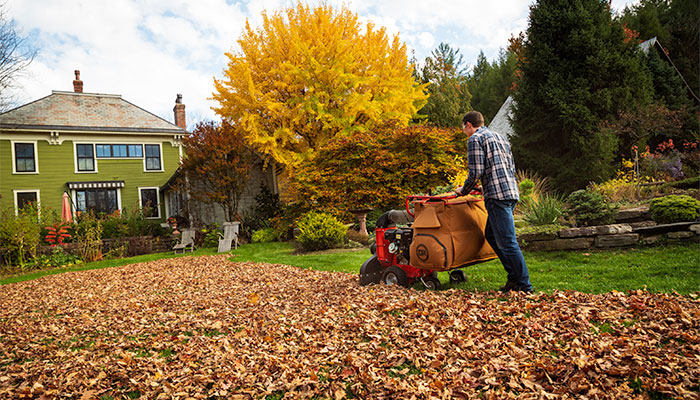 The self-propelled system includes 3 forward speeds and 1 reverse. The lever to switch between them is easily accessible from the operating position.
The PRO model also features EZ-TURN™ Steering technology for effortless 180º turns. When you initiate a turn, the 2 axle shafts are free to drive independently and go wherever you guide the machine.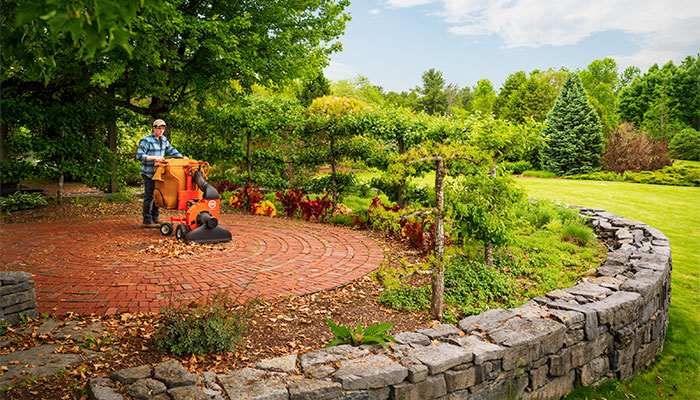 For a small and flat property, the PREMIER model with 60 pounds of collector space may be more than sufficient. But if you have any inclines or heavy foliage, the PRO SP is for you. When deciding between models, consider factors like your acreage, number of trees, and level of hills. The goal is to minimize manual labor and traipsing to your dump pile!