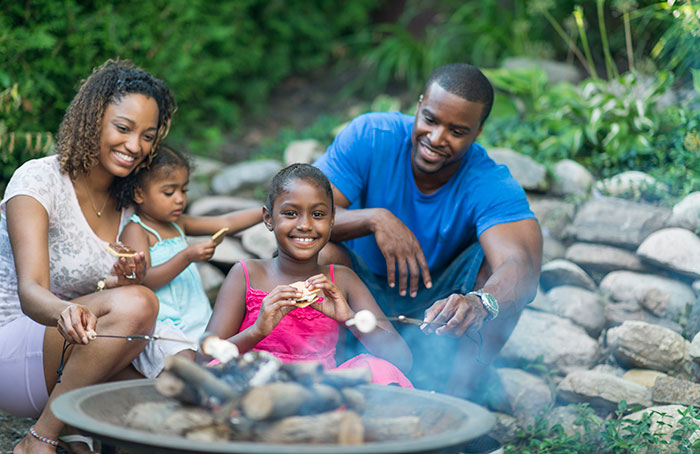 FAQ: Fire Pits
What are the different types of fire pits?
Free-standing fire pit: Resting above the ground on legs or other elevated supports, free-standing fire pits are ideal for multipurpose use. They can be open-flame or enclosed with a spark screen for additional protection. Free-standing fire pits are quick to install and easy to move around your property. They are available in many designs to fit your home's aesthetic.
Fire ring: Create a campfire experience using a safer, contained method! A simple and portable solution, fire rings or rims can be inserted into the ground or placed right on a solid surface. They are perfect for DIY fire pits with decorative stones or other elements. Fire rings come with or without a bottom, so make sure you factor in any additional materials needed to prevent the fire from spreading.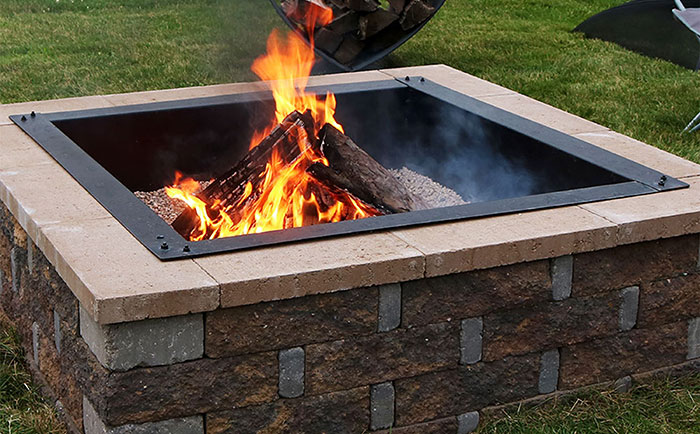 Fire pit grill: Decorative fire pits aren't designed for cooking, so if you're hoping to barbecue and roast marshmallows over an open fire, consider a fire pit grill. Wood-burning fire pits are the best options, and many even come with swiveling cooking grates for easy use. All you have to do is load up your food, and when it's done cooking, just turn the grate away from the fire to let it cool.
Chiminea: Originally created hundreds of years ago as outdoor ovens, chimineas are now popular backyard fireplaces. These free-standing fire pits direct smoke away from anyone nearby while providing lots of heat. Chimineas burn for longer than traditional fire pits and are protected against wind, making them a great option when you want hours of heat without constant maintenance.
Are all fire pits safe for cooking?
It's easy to assume that all fire pits are made for s'mores, but many aren't! Wood-burning fire pits are generally regarded as the safest for cooking, but charcoal, gas, propane, and biofuel options can also be used as grills. If you hope to barbecue or roast marshmallows on your fire pit, carefully check that the models you're considering are food safe. Some decorative options aren't designed for food and dripping oils can cause major safety risks.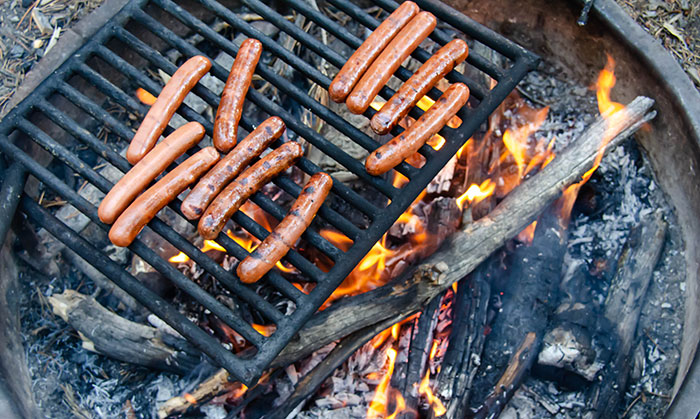 What are the differences between fuel options?
Wood-burning fire pits bring the rustic charm of a traditional campfire. They are usually the most budget-friendly options and safest for cooking. Wood-burning fire pits produce large, hot fires, which make them perfect for winter barbecues and bonfires. These require some effort to keep firewood dry and clean up ash after each use.
Charcoal fire pits are similar to wood-burning models but without most of the maintenance. Charcoal can be purchased in bags at almost any store and don't need to be seasoned like traditional logs.
Gas fire pits are a very convenient choice given how easy they are to ignite and require no clean up. But most need professional installation to hook up a gas line and can't be easily relocated.
Propane fire pits offer similar conveniences as gas fire pits and are much more portable. They can be set up almost anywhere and hooked up to a standard propane tank.
Biofuel fire pits use byproducts from harvesting mass-produced commodities to fuel the fire. Ethanol and bio ethanol are the two main types of fuel available and can be purchased in cans. Both are particulate-free and more environmentally friendly than other fuel sources.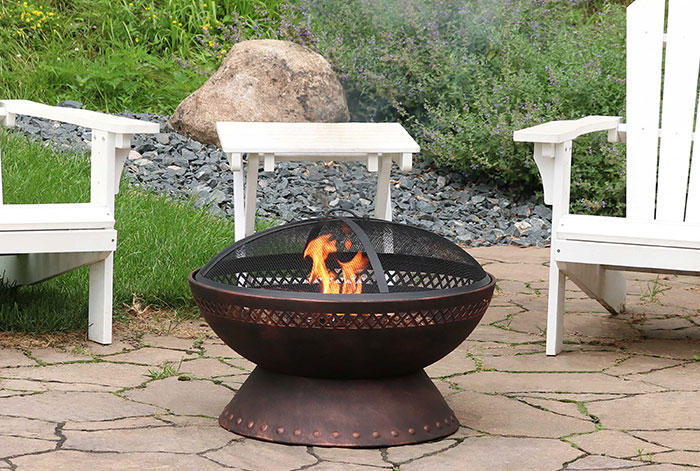 Is it safe to put a fire pit on a wooden deck?
Fire pits can be placed on wooden decks, composite wood substitutes, and other solid surfaces, but it's crucial that you pick a deck-safe fire pit and don't install it directly on the surface. Fireproof materials – such as pavers, steel heat shields, or fire pit pads - need to be used under the fire pit as a barrier. Then, make sure the fire pit is positioned far away from any railings or other vertical supports that could catch fire.
Many people mistakenly assume that composite wood substitutes are non-flammable, but this is rarely true! Be sure to do your research on any material before putting a fire pit on or near it.
Last updated: 7/1/2022