Product Insight: Differences Between Brush Removal Tools
Clearing overgrown brush and weeds from your property is one of the toughest jobs out there. And the worst part is that this unwanted debris usually has a way of growing back! There are many tools that make easy work of removing thick grass, weeds, and other brush from your property so you don't have to battle this manually. Some brush clearing tools will even banish unwanted plants for good!
Axes and Hatchets
Lightweight handheld tools like hatchets and axes are great for small cutting jobs where a chainsaw or other powered option isn't necessary. Hatchets are particularly easy to handle and can cut through trees up to 2" in diameter. Axes are more ideal for thicker saplings or small trees that are entangled with other brush and tall weeds. You might need both a chopping axe and a splitting axe if you're hoping to split firewood from anything you cut.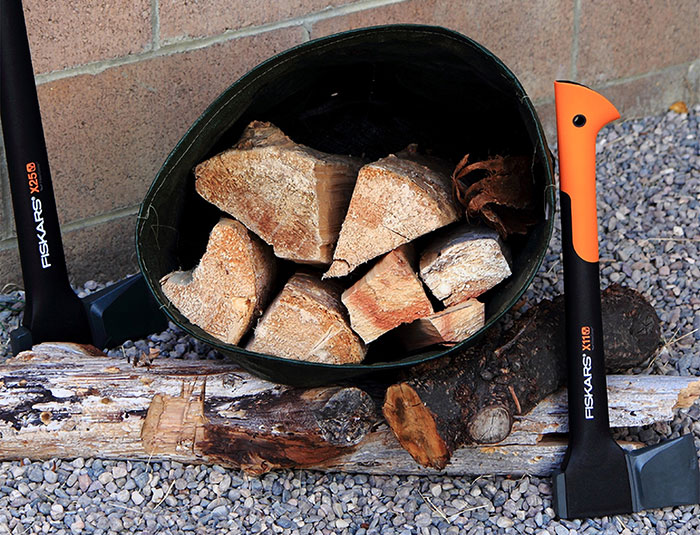 Powered Saws
For larger brush removal tasks, a powered saw can help take down thick branches. Chainsaws, pole saws, hedge trimmers are all powerful tools that will slice through almost any type of brush or sapling with minimal effort. Many chainsaws, hedge trimmers, and pole saws are gas-powered, but there are also battery-powered options available. These are much quieter and lighter than gas saws, which makes a big difference on your arms and neck during long projects!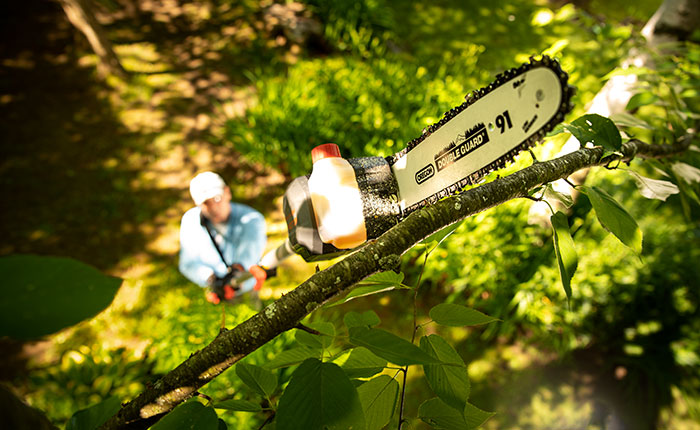 String Trimmers and Trimmer Mowers
String trimmers are a popular option for cutting thick weeds in tight areas where you can't take a lawn mower. Sometimes referred to as weed whackers, these are hand-held systems that help quickly remove tall grass and debris using a strong cutting cord. They are beneficial for small projects, but can be hard on your neck and arms after extended use.
Trimmer mowers take string trimmers to the next level by putting the entire system on rugged wheels. Also called string mowers, walk-behind string trimmers, or wheeled weed whackers, these machines solve any issues of operator fatigue. Trimmer mowers are perfect for hard-to-reach spots like under fences, along property lines, up inclines, over rocks, or over uneven ground – especially models that are self-propelled!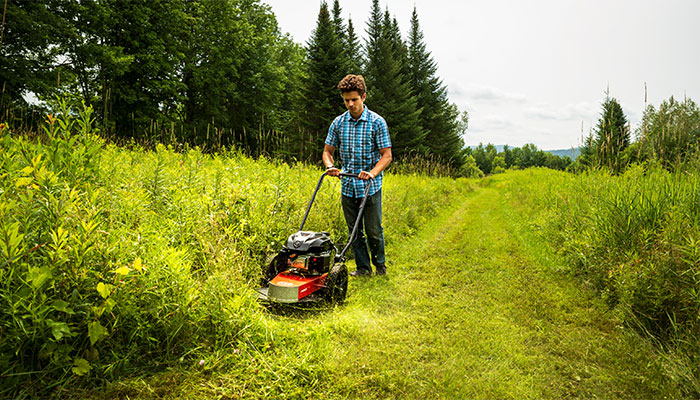 If you're concerned about the noise, maintenance required, or weight of a string trimmer or trimmer mower, consider battery-powered options. Many are significantly lighter and can run for 30-45 minutes on a single charge.
Field and Brush Mowers
A brush mower is a stronger version of a trimmer mower. It uses a powerful engine and heavy-duty blade to whack through thick grass, brush, and saplings. Brush mowers have a high deck height and all-terrain tires to travel over rocks, stumps, and uneven ground.
A brush mower should be used for removing anything too dense for a standard lawn mower or trimmer mower. They are particularly helpful for cutting new trails/paths, maintaining fields and hills, or creating a perimeter that doesn't need weekly mowing but keeps saplings from taking over.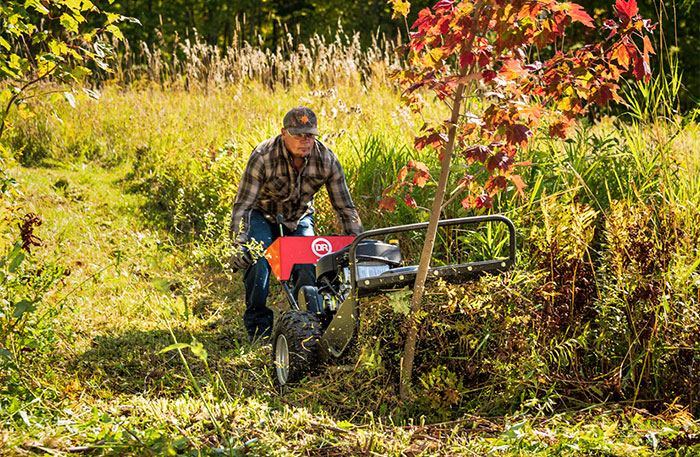 Brush mowers usually come as self-propelled models that you walk behind, but there are also options for towing behind an ATV/UTV. These make tough clearing projects much easier and handle all the hard work for you.
Stump Grinders
After using any type of powered saw or mower, the best way to remove leftover stumps is with a stump grinder. There are many methods using the good old-fashioned shovel or even chemicals for getting rid of pesky stumps, but these options have some big disadvantages. Stump grinders work by literally grinding a stump away into dust. There's a wide variety of sizes and designs, but all help get rid of stumps without hurting your back!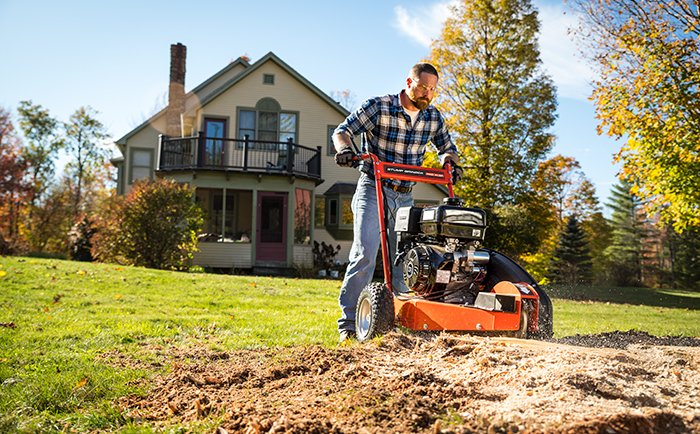 Brush Grubbers
All saws and mowers have one thing in common: they leave a stump behind. This can be an annoying tripping risk and regrow into more unwanted brush if not dealt with. The most effective method for removing thick debris is to pull up the entire plant – roots and all – to permanently get rid of the bush or shrub. Attaching a grubber to the base of the plant makes for quick removal. They are available as chains to wrap around or clamps to attach on the sides of tree trunks, and most can be used with any mower, ATV, or UTV.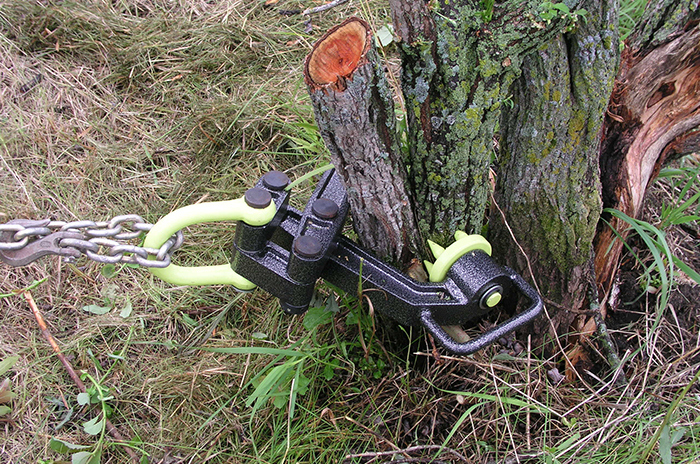 Brush clearing can be tiring work, but having the right equipment makes the job significantly easier. Be sure to invest in some high-quality gloves, ear protection, and safety glasses when using brush removal tools to keep yourself safe!